Ecosystem for Innovation and Value Creation – To Compete or Collaborate
By Binesh K, Strategy, CEO's Office, SunTec Business Solutions
Today, banking is not restricted to physical bank branches and banking services are not limited to mere financial transactions. So, how can banks enhance their value proposition for the new world? Banks must become curators of a holistic ecosystem to offer customers a range of related or unrelated services.
In this on-demand session, you will discover:
Fundamentals of corporate banking ecosystems
How to orchestrate the elements of an ecosystem to enhance your business presence
Creating customer journeys that are efficient and value driven
Gordon Little
Gordon is the CEO of Commercial Banking at FNB. His 25 year career has provided him with experience across a range of areas spanning Operations, Finance, Credit Technology and a number of client and industry facing roles.

Gordon is very close to a number of our development initiatives and has historically offered leadership support to our enterprise and supplier development initiatives.

Away from the office Gordon is a keen runner and golfer.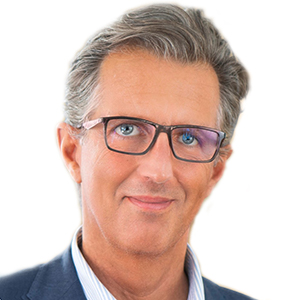 Enrico Camerinelli
Enrico Camerinelli is a senior analyst at Aite Group, specializing in wholesale banking, cash and trade finance, and payments. Based in Milan, he brings a strong European focus to Aite Group's Wholesale Banking practice. He is also the author of Measuring the Value of the Supply Chain, a book about linking financial performance to the supply chain. He has spoken at leading trade shows and conferences in Europe, including Sibos and EuroFinance. He has extensive experience within his areas of coverage as well as in providing research and consulting services to clients.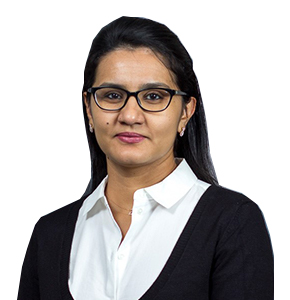 Jo Jagadish
Jo Jagadish is the Head of Corporate Products, Services and Innovation at TD. In this role, she is responsible for leading the product, revenue management, digital channels, servicing & implementation teams for the Commercial Business while accelerating the Bank's innovation strategy for the next generation of products and services.

Prior to TD, she was Head of New Product Development and FinTech partnerships at JPMorgan Chase leading the strategy, development, Treasury product investment strategy and commercialization of new treasury product capabilities such as partnership with Bill.com to deliver Cashflow360.

She was awarded New York's rising stars in Banking and Finance by Crain's NY in 2020 and was a finalist in the Women in Payments Innovation award. She represented JPMC at industry forums sharing thought leadership on the future of wholesale payments and treasury management.

She led product and platform strategy for digital payments at Citibank. Implementing Apple Pay in the U.S. and has had the role as the Global Product Manager for Apple Pay for Citi, deploying the product in global markets. Her career in the global financial firms have been in strategy, product and business intelligence roles.

She has an engineering degree in electronics and communications and is a certified SAS programmer.
Amit Dua (Moderator)
Amit Dua is President and Global Head of Client Facing Group at SunTec Business Solutions. Based in London, he leads Sales, Business Development, Client Engagement, Alliances, and Industry Solutions functions for SunTec globally. Prior to joining SunTec, he served as Vice President & Regional Head for Europe, Americas and Australia, New Zealand as well as Head of Global Alliances for the banking product business of Infosys Limited, a $12 BN global firm. Over the last 26+ years, Amit has handled all the markets in advanced and emerging economies – Europe, Americas including LATAM, Asia, Australia, New Zealand, Middle East and Africa interacting with global and local banks alike. He is a keen business strategist and regularly comments on a range of banking and technology related issues. He has authored several articles and speaks regularly on contemporary topics like trends in banking technology, customer experience management, digital banking, channels, and core banking transformations, to name a few.