SunTec Confluence 2021 is a leading thought leadership event conducted by the leaders in relationship-based pricing and billing. In its eighth year, SunTec Confluence has become a leading platform for industry and business experts, technology evangelists, C-Suite leaders, and leading analysts from the world's leading banks, financial services institutions, communication & travel majors, analyst and research advisory firms, and technology and consulting companies.
CONSCIOUS. CREATIVE. CONNECTED.
As economies emerge from the pandemic and businesses slowly revive, the same rules of a few months earlier will not apply. Enterprises need to be more conscious of changing customer behavior, economic activities and risks, be creative in terms of hyper-personalizing products, nurturing trust and confidence and even more connected to differentiate and serve customers, to enhance delight.
SunTec Confluence 2021 will host industry thought leaders, technology evangelists, visionaries, C-Suite executives, and leading analysts. Meet some of our key speakers.
Director of Pricing and Billing at HSBC
Senior Analyst at Aite Group
Vice President & Senior Partner, Asia Pacific Banking Leader, GBS APAC at IBM
CEO of FNB Commercial Banking
Executive General Manager at the Commonwealth Bank of Australia
Head of Corporate Products, Services & Innovation at TD
General Manager, Global Banking Industry at IBM
Advisor, Author and Futurist
Founder & CEO of SunTec Business Solutions
President – Products, Alternate Channels and Customer Experience Delivery at Kotak Mahindra Bank Limited
Managing Director and Group Head of Big Data/AI and Consumer Banking Technology at DBS Bank
Global Head of Banking, Strategy and Solutions at Cognizant
Lead – Business Consulting Practice for Financial Services at EY
Business Development Manager, IBM
Managing Editor of Bankless Times
President and Global Head – Client Facing Group at SunTec Business Solutions
SVP & Global Head – Solution Consulting at SunTec Business Solutions
President and Global Head – Demand Fulfillment Group at SunTec Business Solutions
Join over 200 C-level executives and leaders from more than 50 leading organizations representing financial services, telecom and travel industries
5 sessions with speakers from across the globe sharing insights and the latest industry trends
Connect and set up 1:1 meetings anytime during the event
Gain thought-provoking insights on how organizations can navigate the changing business landscape and accelerate digital transformation to be more connected to their customers.
Join digital roundtable discussions with the industry's brightest minds on topics such as hyper-personalization, ecosystem monetization and digital transformation.
Re-imagine possibilities and hear some transformation success cases.
Get your questions addressed LIVE or access the sessions on-demand, as well as receive supporting resources to help you along your journey.
Surpass geographic boundaries and virtually exchange business cards with key industry contacts.
Empathy or the ability to empathize with others is one of the most crucial factors that decide a person's emotional intelligence and how they interact with others. 
Many large, well-known global banks run their core banking applications on IBM Z and IBM LinuxONE systems because these workhorse platforms are reliable, deliver high performance and offer unparalleled security.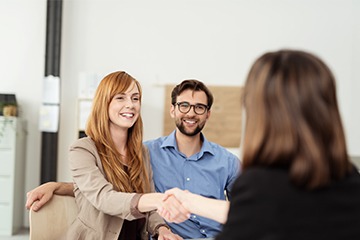 In the new digital economy, customer trust will be the differentiator between business success and failure. Given the disruption of the last year, it is now fairly evident that digital transformation is a critical driver of business resilience and growth.
Please email us at marketing@suntecgroup.com , should you have any queries about SunTec Confluence 2021. We'd be glad to help.