3 Keys to Building Memorable Banking Experiences
Time: 11AM EST - 12:30PM EST
3 Keys to Building Memorable Banking Experiences
By Binesh K, Strategy, CEO's Office, SunTec Business Solutions
To succeed in today's highly competitive environment, banks will have to re-think their customer experience (CX) strategy to truly engage customers and gain their trust. With customer behavior changing dramatically since the onset of COVID—19, banks must pause, reflect, and re-examine their approach to customer experience, making it an integral part of their growth strategy.
Banks must understand each customer's unique needs, channel use, and daily activities, offering real-time value propositions in the form of personalized products and services. This will help increase the lifetime value of customers.
This exclusive roundtable discussion offers an ideal platform for industry leaders to share their experience and insights. The forum will delve into three crucial facets of customer experience that helps drive success.
Key topics of the roundtable include:
What customer experience means from a channel, point of interaction and service delivery point of view
How banks can make customer experience personal and contextual
How to monetize exceptional customer experiences
Duration: 90 minutes
Jim Marous
Jim Marous is consistently rated as one of the top 5 most influential people in banking and one of the most sought-after keynote speakers at industry and corporate events. Known for his understanding of the disruption in the banking industry, Jim is the co-publisher of The Financial Brand, and owner and publisher of the Digital Banking Report. He speaks about innovation, digital transformation, customer experience, marketing strategies, channel distribution, payments, and change management.

Jim has been featured on CNBC, CNN, Forbes, The Wall Street Journal, New York Times, The Financial Times, The Economist, The American Banker, Fintech Finance and Accenture and has spoken to audiences worldwide.

He has also advised the White House on banking policy and is a contributor for Forbes and the Breaking Banks radio show.
Stephen Schroth
Stephen Schroth is the Executive Vice-President at KeyBank. Key is based in Cleveland, OH and is one of the nation's largest bank-based financial services companies, with assets of approximately $170.5 billion. At Key, Stephen has the responsibility for Digital Consumer Banking and the KeyStudio, Key's in-house design agency. Prior to Key, Stephen held leadership roles in Digital Banking and Experience Design at RBC, TD Bank and Wachovia/Wells Fargo.

He attended The University of St Andrews in Scotland and received a B.A. in History and his M.B.A. from Wake Forest University. He is on the Board for Cleveland's Positive Education Program.
Derik Farrar
Derik Farrar leads Personal Deposits for Truist Financial and is based in Atlanta.

Derik joined SunTrust as Senior Financial Officer for Client Strategy and Solutions in 2013. A 20-year veteran of the financial services industry, he held roles of increasing responsibility with GE Capital, Morgan Stanley, and Barclays in Atlanta, Tokyo, and London. During his five years at Barclays, he ran the Unsecured Personal Lending business in the UK Retail Bank and was Commercial Director for Assets and Deposits for Barclays Western Europe. Prior to Barclays, he worked at Morgan Stanley in London building a start-up secured lending business.

Derik joined GE Capital in the Marketing Leadership Program after graduation from business school in 2001. Prior to earning his MBA, Derik was a Class A PGA golf professional at Sankaty Head Golf Club, Nantucket Island.

Derik earned a Bachelor of Science degree in Marketing, with honors, from Mississippi State University. He earned a Master of Business Administration, with honors, from the Terry College of Business at the University of Georgia.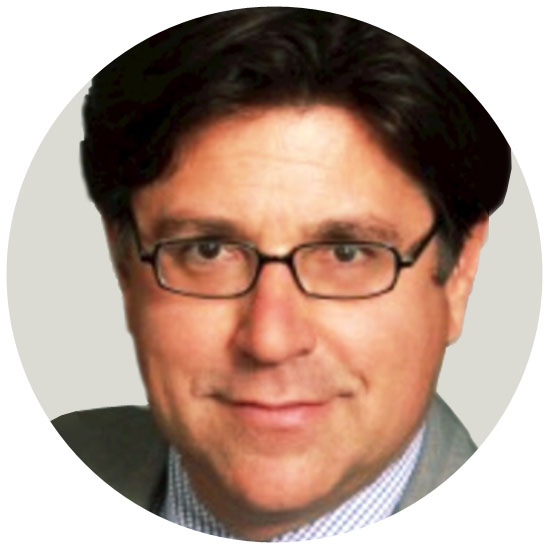 Peter Eliopoulos
An innovative and results-oriented senior leader, Peter has extensive experience in the financial services, consulting, and nonprofit sectors, and a balanced strategic, analytical, and creative mindset focused on sales, business growth, and shareholder value. His expertise includes brand and performance marketing; corporate communications; creating and executing practical growth strategies; and client advocacy. His strong communication, coalition- and team-building skills inform all his work, as does his ability to lead diverse, engaged, and multidisciplinary teams.

Most recently serving as Managing Partner, Helios Group Advisors, Peter's leadership spanned twelve years of growth and brand awareness for the organization. Of note, he successfully rebuilt an integrated marketing and communications team serving all lines of business (brand/advertising, customer segments and strategy, customer analytics, corporate communications/ customer experience); grew investment from $50M to $130M and his team from 38 to 175 FTEs; and increased brand consideration by ~15 points via a full brand relaunch. He also drove customer awareness by negotiating large scale corporate sponsorships; increased consumer sales by 10-20%/year and small business sales by 30%+ via product redesign, pricing, journey mapping, re-branding and customer segmentation; and led new B2B marketing capabilities in the institutional, wealth, and commercial lines of business. As Founder of the bank's Office of the Customer Advocate, he significantly improved the customer experience, remediated regulatory deficiencies, and created a systematic, sustainable program approved by federal and New York state regulators.