Hyper-personalization – The Rule for Thriving in the Changing World
By Binesh K, Strategy, CEO's Office, SunTec Business Solutions
Today customers are used to getting products and services as per their requirements and needs. The banking landscape too is attempting to understand their customers better to offer a greater degree of customized offerings. From understanding the nuances of communication to technology deployment, our speakers discuss the key components to value driven engagement.
In this on-demand session, you will discover:
The 3Is of seamless and efficient customer interaction
The role of technology to deliver value to customers
The need for a collaborative approach and ecosystems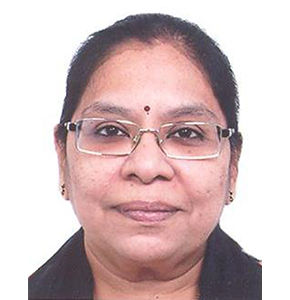 Gayathri Parthasarathy
Gayathri Parthasarathy is Vice President & Senior Partner, Asia Pacific Banking Leader. She manages the role of the Core Banking & Payments GIU for GBS APAC.
Gai is a senior executive with a rich career of 33 years of extensive experience in the financial services sector. She played a number of leadership roles in organizations such as i-flex Solutions, Accenture, KPMG and also IBM, where she was Senior Partner and Vice President, Financial Services Sector, GBS India/South Asia from 2013 – 2017. During that time, she was instrumental in landing deals with institutions such as SBI, Canara Bank, Syndicate Bank and Edelweiss.
Throughout her career, Gai has built a reputation for nurturing large deals, fostering innovation, ensuring flawless client management, and starting new lines of business. Her specializations include strategy, governance, transformation, large multi- jurisdictional and complex programmes, sourcing and off shoring projects. She also has significant global experience, covering the US, Europe and Asia.
Debashis Kar
Debashis Kar is the Director of Pricing and Billing for HSBC. He heads this function of GLCM globally and is responsible for ensuring pricing fairness and transparency through the bank's governance policies, systems and structures for all GLCM products and services. He has worked with major banks in UK and USA in a variety of roles across different transaction banking product areas. He is passionate about delivering compelling propositions for customers that drive sustainable revenue through cost and value-based pricing strategies.
Puneet Kapoor
Puneet heads the mid office functions for the Consumer Bank, which covers – the Voice Channel, ATM & Branch Automation, Currency Chest and Door Step Banking, Deposit, Debit & Third Party Distribution Products, the Priority Banking Program, Customer Value Management & Data Analytics, Transaction Risk Control, Functional Training & Processes and Service Quality.
Puneet joined Kotak Mahindra in October 2002 as part of the project team to set up the branch banking business. He was instrumental in putting together the framework of retail branches including work flows. With the launch of the Bank, Puneet took over as the Regional Head – West for retail liabilities & branch banking and led the business to establish its presence across Mumbai, Gujarat and Pune.
Madhur Jain (Moderator)
Madhur Jain is the SVP & Global Head-Solution Consulting of SunTec Business Solutions. He has 25 years of experience with specialization in the Financial Services industry with specific focus on Cross Industry Convergence, Open Banking & Monetization, Digital Transformation, Business Innovation, Customer Centricity and Customer Experience Management.