Reimagining for Relevance
By Binesh K, Strategy, CEO's Office, SunTec Business Solutions
Innovation is a continuous process that needs to be infused in the end-to-end processes of banks coupled with the right technology. Digitization is the key to staying relevant and meeting customer needs.
From embedding itself in the customer journeys to focusing on intelligent and exponential banking, discover key insights from DBS.
Here's how you'll benefit from this session:
Get a glimpse into DBS' digital journey
Discover critical components of a digital transformation strategy
Explore the key aspects of becoming an exponential intelligent bank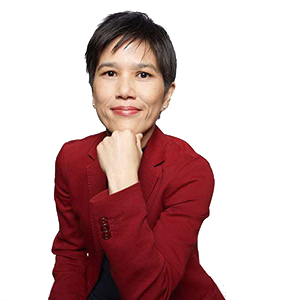 Siew Choo Soh
Siew Choo Soh is the Managing Director and Group Head of Big Data/AI and Consumer Banking Technology at DBS Bank. She is responsible for driving DBS' digital Bank transformation, wealth management priorities including roboadvisory, and the build out of the ecosystem via Open API across multiple countries. In addition, she is also responsible for driving the reorganisation of the technology and business groups for consumer banking, enterprise core banking and enterprise data into that of a platform model, adopting truly Agile ways of working and cloud native architecture.