What Does a Conscious, Creative, Connected Future Look Like?
The ongoing pandemic has trained the spotlight on key issues before the world and has also caused a seismic shift in human behavior.
How can organizations prepare for this change? It is important to make a positive and innovative change in the way businesses operate in the long term.

In this on-demand session, you will discover:
How to create a culture of innovation?
3 key ways to lead the transformation journey
The role of technology to drive equity, sustainability and inclusive development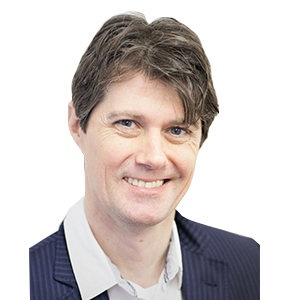 Mark Stevenson
Reluctant Futurist' Mark Stevenson is a strategic advisor to governments, NGOs and corporates, helping them face the grand systems challenges of our time and understand their (changed) role in meeting them, or dying gracefully if they need to.
Though branded a 'futurist' by others Mark is more, as one client put sit, 'Chief Annoying Question Asker'. He helps organizations change the way they feel, think, invest and operate in order to answer the intertwined questions the future is asking us – on climate change, inequality, the retreat of democracy and the failures of the markets to price risk properly (to name just four).
His two bestselling books, An Optimist's Tour of the Future and the award-winning We Do Things Differently map out some existing and proven solutions to our current dilemmas.
He is Futurist Without Borders for Medicines Sans Frontiers (UK), Global Ambassador for Client Earth and a strategic advisor of climate change to the UK Ministry of Defence.
TED curator, Chris Anderson remarks, "Stevenson wears no blindfold. His tools are curiosity, open- mindedness, clarity and reason."
His hit podcast with comedian Jon Richardson and fellow systems change advocate Ed Gillespie is available on all major platforms.